AuditDesktop enables you to view a complete list of all
tickmarks added in the audit engagement. To access it,
open the Reports tab and click Tickmarks.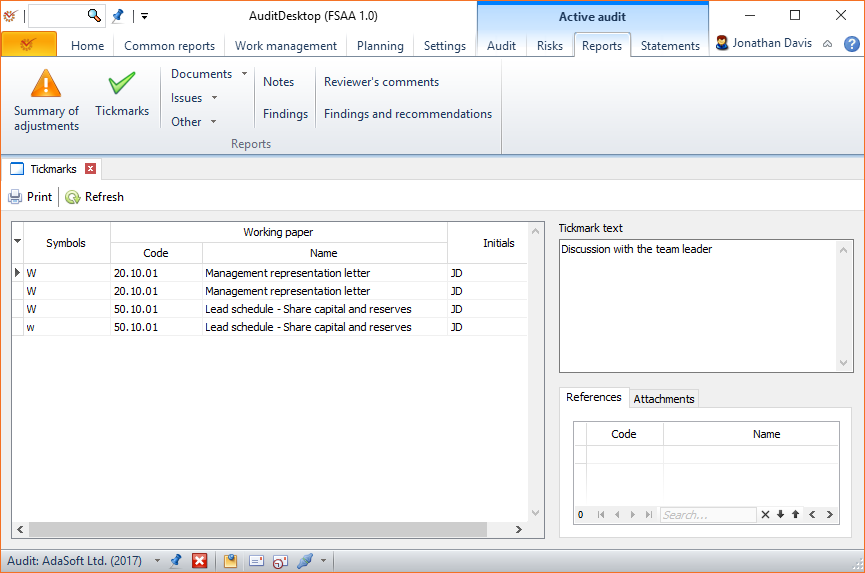 Symbol - the symbol(s) of the tickmark
Working paper - the working paper in
which the tickmark was entered

Code - the code of the tickmark
Name - the name of the tickmark

Initials - the initials of the user who created the tickmark
The Tickmark text field displays the tickmark's description text.
The References tab shows all references to each selected tickmark,
while Attachments shows the attached files.
The Print button opens the window for selection and printing of
templates,
which can be used to print out the tickmarks. The templates supported by
the program can be personalised according to your preferences.
The Refresh button reloads and refreshes the data.
Tip
Right click on a working paper to open its context menu
and select


Tickmarks. In the
window that opens, you can add new tickmarks, edit already existing
ones, etc.